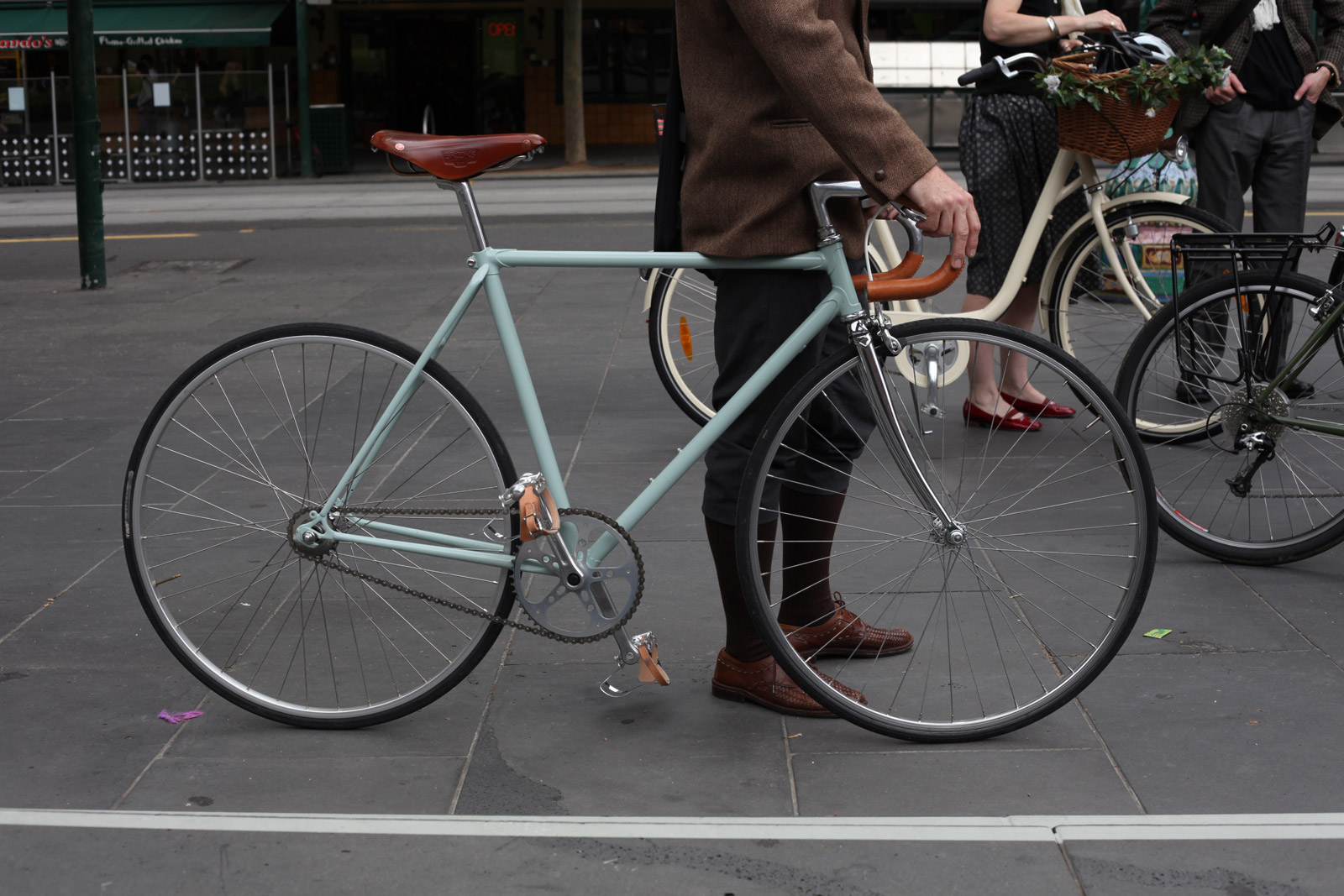 It's believed that there are over half a million cycle journeys taken in London every since day - and as the BBC reports, it's a great way to get around the city thanks to investment in cycle lanes. From two-wheeled trips along the South Bank which take in many major landmarks to bike rides through gorgeous parks like Hyde Park, there's a route for everyone no matter what their cycling skills are. Some people, however, decide to inject some fun into bike riding by adding a costume twist, and that's exactly what the organisers of the recent Tweed Run decided to do. This post will look at what the Tweed Run is, where it takes place and what the point of the event is for the participants.
What is the Tweed Run?
The Tweed Run is an annual bike ride with a difference. Instead of wearing shorts, lycra or other cycling gear, participants instead wear their Sunday best - tweed jackets, suit trousers and much more. This year's event took place on May 5th and was attended by hundreds of people. While the event focused on having fun rather than finishing first, there were some prizes on offer including Best Vintage Bicycle - and in true British fashion, participants were expected to follow certain rules of etiquette. Clothing suggestions made by the organisers included "woollen plus fours, harris tweed jackets, fair isle jumpers, alpaca coats, merino wool team jerseys" and more. And with "cravats and ties" suggested as one of several specific style tips for men, traditional gender dress choices were celebrated too.
Where does it take place?
London's Tweed Run this year began south of the River Thames just by the Imperial War Museum, and it then crossed over the water and passed Big Ben and the Houses of Parliament. It then went up to Covent Garden and on to Russell Square, where participants stopped off for a good old-fashioned cup of tea. The run then went west, where it passed the BT Tower and went into Marylebone. After that, it curved around the northern end of Regent's Park, through Camden and down into Clerkenwell where it ended with a party for participants. In total, it covered just over 12 miles.
What was the aim?
The main aim of the Tweed Run was to have fun while demonstrating a little bit of elegance and style along the way. Given that participants were expected to dress in clothes which suit certain rules of etiquette, it makes sense that those who wanted to show off their style found this a great way to do so while having fun and getting some exercise in the process. It's also a lovely community event thanks to the after party hosted in one of London's nicest neighbourhoods, Clerkenwell.
Even if you don't have your own bicycle, that's no excuse not to take part - simply get in touch with London Bicycle Tour Company to hire the perfect set of wheels for the day!
The Tweed Run may not be for everyone. But for those who can't get enough of both cycling and dressing well, it's a perfect mixture. From the sights it took in on the route to the sense of community spirit it created among the participants, it's clear that those who joined in the Tweed Run had the time of their lives.