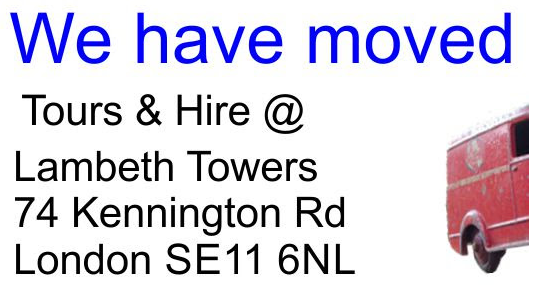 We have moved! After 27 years at our comfortable location at Gabriel's Wharf on the Southbank, we have moved into bigger and better premises in Kennington! Located nearby the Imperial War Museum, our new base at Lambeth Towers, 74 Kennington Road (SE11 6NL) will allow us to get even more happy customers on bike tours and to explore even more of London's most amazing sights on two wheels!
Needless to say, we're all absolutely thrilled and extremely excited to have begun this new challenge and incredible new period in our company's history. We'll be moving on 27th June, so after this date All bike tours will be departing from our new location and all enquiries should be directed there, however for the time being we are still doing some bike hire from the old site on Gabriel's Wharf. Looking forward to seeing you on tour with us soon! :)
For more information about the new location and how it will improve our operations and services to you, click here to check out our new blog about it!