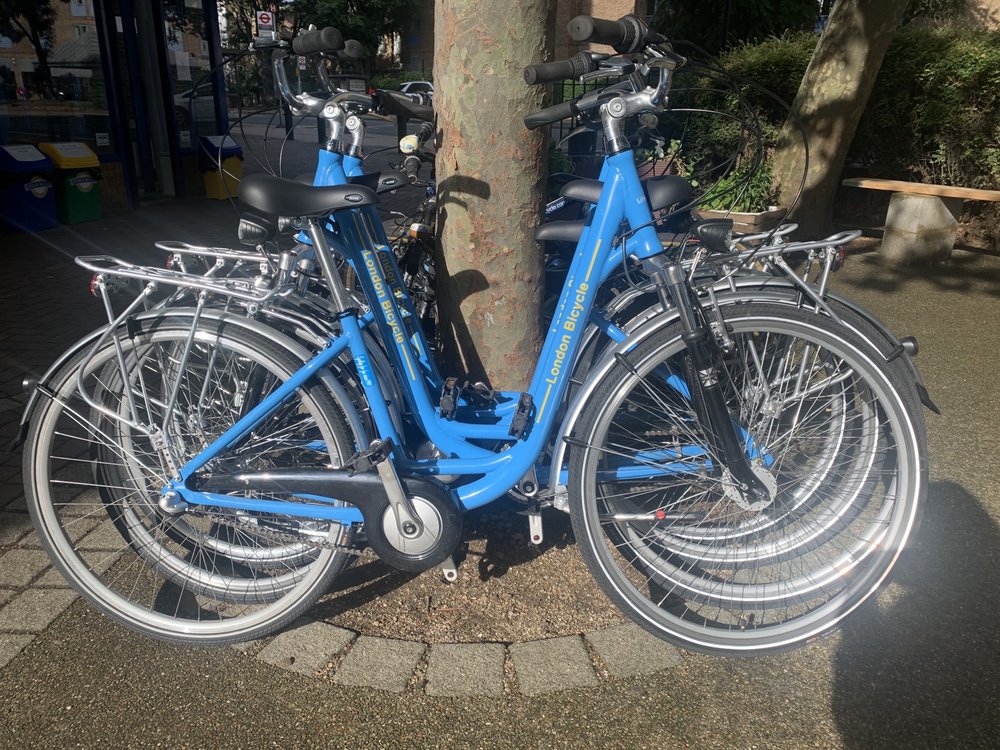 Cycling is a great way to explore the vast city of London, and it definitely beats being stuck on the tube! However, it can be difficult to know where to rent a bike when it seems like there's new options popping up everyday. This post will guide you through the most popular rental bicycles in London and give you an idea of the pros and cons:
Santander Cycles
Santander Cycles are Transport for London's official bicycle rental scheme. You'll probably see these the most during your stay in London. These bicycles cost £2 per 30 minutes, unless you dock them in every 30 minutes at a docking station and choose a new bicycle, then the price remains at £2 for the day. In theory, this price is great, but the constant docking of your bicycle can be very inconvenient and means your route is dictated by this. They are also only available in Central London, so if you want to explore other parts this can be annoying.  The bikes have also been criticised for being very heavy and not so well maintained.
Jump Bikes
Jump is the latest offering from Uber, an electric bike rental service. These are pretty convenient if you have the Uber app. The price is £1 to unlock the bike, and £0.12 per minute. They go up to 15MPH - a decent speed if you're not in too much of a rush. The biggest downside of these bikes seems to be the docking system, which can incur hefty extra charges depending on where you park the bike.
London Bicycle Tour Company
We offer bicycle rental at a fixed price of £4 per hour - after 6 hours, this caps at £24 for the whole day (24 hours!) Our bicycles are the best option if you want to keep the bicycle for longer than a few hours, as we have a fixed price per day which reduces the longer you keep the bicycle. A massive advantage of our bicycles is that they are maintained on-site by two full-time mechanics who truly know their stuff, so you can trust you're in safe hands. A common criticism of other rental bikes is that they are heavy which makes them hard to navigate - our bicycles are lightweight, and probably most similar to what you ride at home so there's no nasty surprises. We also have a variety of bicycles, so whether you want to go mountain biking or racing, we've got you covered. 
There are no restrictions when renting with us - you can even take them abroad!
Check out our rental bicycles here.