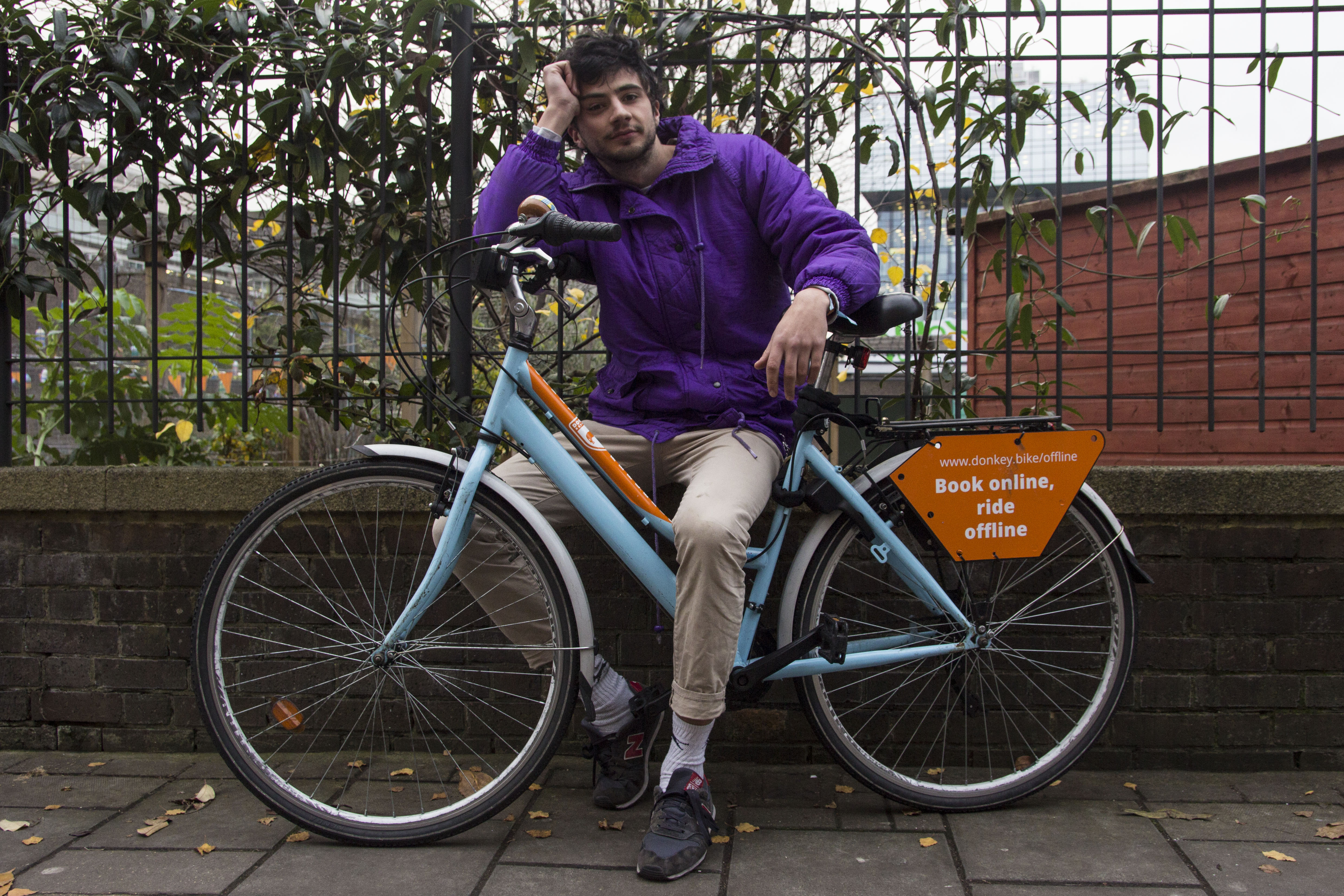 Getting around in London can be problematic. The tube is generally absolutely packed, and the amount of time you spend changing lines or wedged onto an escalator alongside harried, exasperated commuters often outweighs it's benefits. Buses are much the same - they are cheaper than the tube, but London's congested roads mean that the smallest amount of traffic can turn three stops into a lengthy journey. Walking's great for your health and the environment, but it can take forever! And those free bikes the City of London provides - 'Boris Bikes', named after the infamous Mayor that introduced them - are expensive and turn you into a portable brand ambassador for Santander. Surely there has to be some middle ground, a quick, cheaper, accessible, and comfortable way to travel?
Thanks to Danish startup Donkey Republic, now there is.
I'm Rob, and I work for London Bicycle, an independent provider of unique and immersive bicycle tours in and around London's most diverse and beautiful areas. We've teamed up with Donkey Republic to provide over a hundred bicycles from our fleet (the largest privately owned collection in London) in order to provide Londoners and visitors with another option for getting around the city.
'Donkey Bikes' 24/7 bike rental are now becoming a household name in Copenhagen, and the quick-thinking folks behind them are also rolling out big plans across several major cities in Europe - the idea is taking off in Malmo, Sweden and across the mainland in Barcelona too. London is the latest city Donkey Bike has designs on and, in terms of the other transport options the average Londoner has, their arrival comes not a moment too soon.
The idea is simple. Download the Donkey Republic app, and use the real-time map of the city to locate a bike near you. Unlock the bike using the same app, feeling free to lock and relock it whenever you need - so when you need to make a quick pit stop to grab a coffee or chat to that attractive stranger, you can do so without peril for your bicycle. You can also use your app to extend your period of hire on the go - your only obligation is to return the bike where you picked it up from, pushing a single button to end your rental. Oh, and it's available 24/7.
Sounds easy, huh? It is. It's the simplicity of a smartphone app meeting the convenience and accessibility of a fleet of bikes dispersed across the key areas of a city. It's traditional Scandinavian efficiency meeting the need for innovative solutions to modern life that are required in every city around the globe. And now, thanks to my amazing colleagues here at London Bicycle, it has a team of passionate and dedicated individuals to give Donkey Republic a foothold in the bustling and enigmatic vagaries of the London market.
Want to hear more? Visit www.londonbicycle.com and www.donkey.bike for the essential info about the most exciting collaboration to hit London transport since the first red bus was unveiled. Check back in next week, when I'll go over the key points of difference between a Donkey Bike and a London City/Santander bike.
See you then!
Kiwi