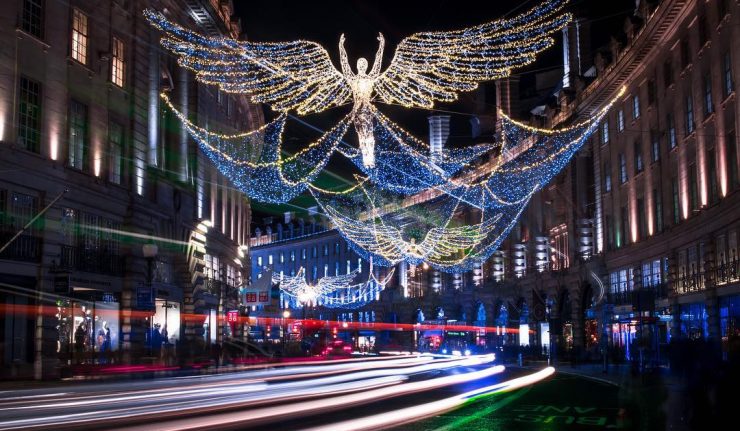 With Christmas fast approaching, you may be wondering how you can get your festive fix this Winter - no need to worry there, as London Bicycle have got you covered! We'll be listing the best things to do in London this Christmas. There's sure to be something for everyone!
Winter Wonderland:
An article on London's greatest Christmas offerings would not be complete without mentioning Hyde Park's Winter Wonderland - Winter Wonderland is one of the most popular Christmas attractions, and for good reason. There is something for everyone here - Christmas markets, delicious street food, ice skating, shows like Peter Pan and The Snowman, and so much more. It can be a fun-filled family day out, a romantic date idea for couples or simply a good day out with friends.
Winter Wonderland opens on November 22nd and will remain open until the 6th January. More information can be found here.
Kew Gardens:
For all the plantsmen out there, Kew Gardens is a botanical garden which boasts the largest and most diverse botanical collection in the world. Around Christmas time Kew hold Christmas at Kew - a stunning trail of lights which is sure to enrich your Instagram feed. It's a beautiful spectacle, with something for the whole family to enjoy. Once you've completed the trail, try out the vintage fairground rides and enjoy a meal at one of Kew's many restaurants!
Christmas at Kew runs from 22nd November to 5th January. More information can be found here.
Charles Dickens Museum:
The Charles Dickens Museum is an interesting visit all year round - the museum is the author's London family home, and is definitely a blast from the past. With Dickens being the author of  A Christmas Carol, of course his museum has plenty of festive offerings! At Christmas the museum is decorated in the style Dickens would have decorated his home, as a man of the Victorian era. Perhaps you'll draw some vintage interior design inspiration!
The museum is open Tuesday - Sunday, 10AM - 5PM. There are plenty of Christmas-themed events you can visit at the museum, they can be found here.
Central London is great for Christmas festivities, but it can be very rewarding to leave the WC postcode in favour of more alternative celebrations! Such as...
Curl Runnings:
For example, heading to East London, Roof East's Christmas offering 'Curl Runnings' has been dubbed 'the ultimate adult playground.' Paying homage to the 25th anniversary of legendary film Cool Runnings, the rooftop bar will be transformed into a Jamaican inspired Christmas extravaganza where visitors can eat, drink and most importantly - try their luck at 'curling,' the sometimes forgotten winter sport. The bar will be serving street food and Christmas inspired cocktails with a Caribbean twist, and is great for adults and kids alike as children can visit from 12 - 4:30 every Saturday.
Curl Runnings is a great option for those who fancy something a little different this Christmas - and curling on the roof of a multi-storey car park is certainly different! It runs from the 1st November - 22nd December, more information can be found here.
Winterville:
South London's Winterville is a festive experience hosted in Clapham Common. Think of it as an alternative option to Winter Wonderland - there are many similarities, such as the staples like an ice rink and theatre. However, Winterville also boasts an independent craft fair, a backyard cinema screening festive and non-festive films and regular DJ events. This really is an all-rounder - there are plenty of events for children in the daytime, and more grown-up friendly events in the evening such as an 18+ puppet show and the Spiegeltent which hosts raves and comedy shows.
Winterville is open every Thursday - Sunday from the 15th November to the 23rd December, more information can be found here.
Christmas Lights Tour:
Last but not least… Christmas would not be complete without a Christmas Lights bicycle tour! Our tour will show you the best of London's Christmas lights, including Oxford Street, Harrods and Covent Garden. Equipped with a Santa hat and a bicycle, you will follow your guide around the adorned streets of London and take in the beautiful sights to the soundtrack of your favourite Christmas hits. Your guide will stop and tell you about the history of Christmas in London, whilst you take advantage of the abundance of photo-opps.
A bicycle tour is a great way to cover a large area quickly, and what better excuse than to see London's famous Christmas Lights displays? Our Christmas Lights tour runs from 22nd November - 5th January, and is bookable here.