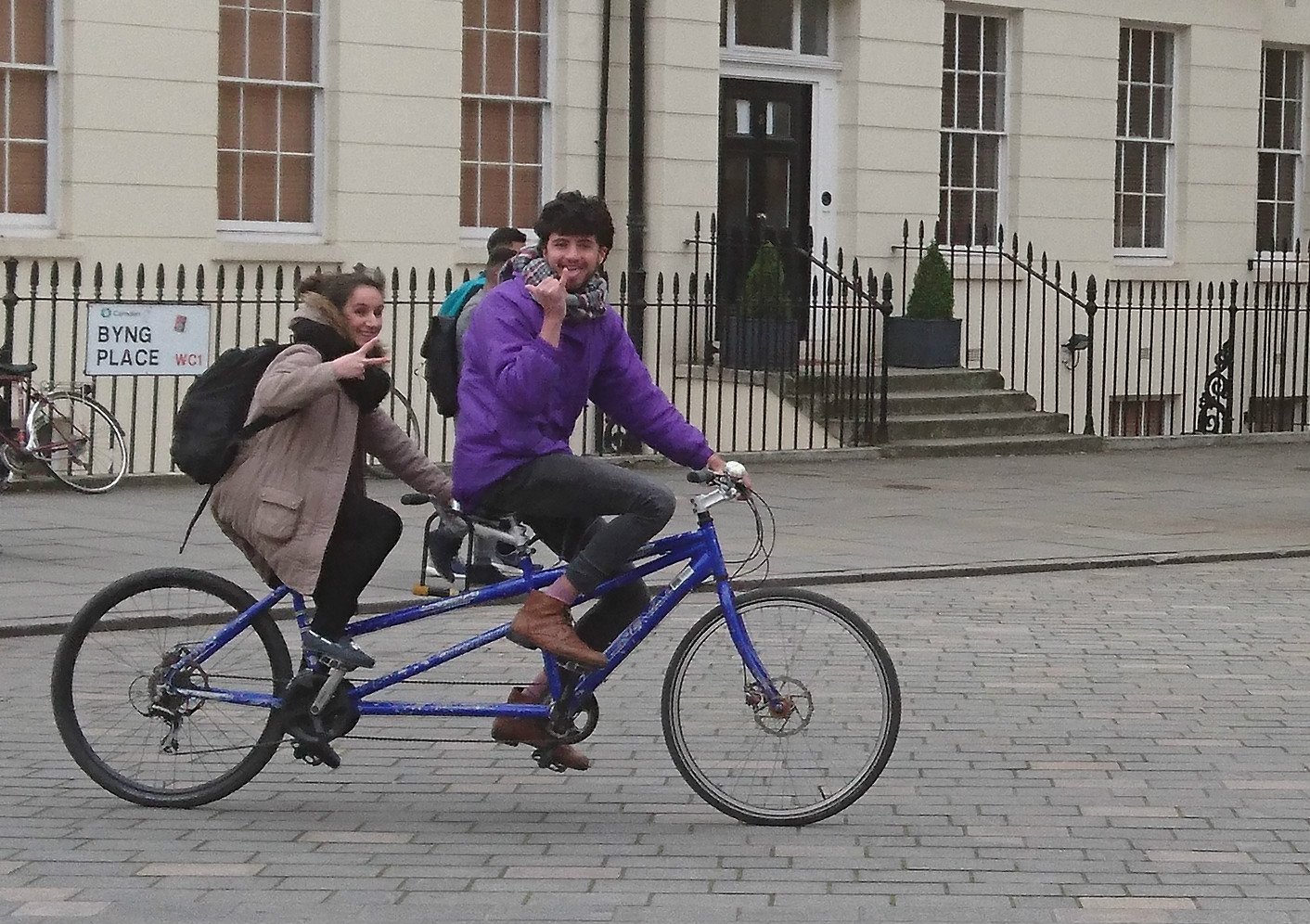 Here at London Bicycle, we're a firm believer that bicycles help to bring people together. Running several different guided tour routes all around London throughout the year, people from all around the world get together and mingle to take in the sights of London on two wheels. Friendships are formed and memories are made - but sometimes, romance can be on the cards!
There's something inherently romantic about a bicycle ride with your sweetheart, especially on a cold, crisp winter morning as the sun peeks its way across London's treetops and skyline. What could be more romantic?
If it was on a tandem.
Tandems are our go to for couples keen to spend a few hours exploring the city together, and are a great idea for newlyweds or to add a bit of novelty value at a wedding or social event for couples.
While they take a few minutes to get used to if you haven't been on one before, once you get going there's no better way to tour London!
Hire a tandem from us from our location at Gabriel's Wharf on the Southbank, from where you can take any number of cycle routes along Victoria Embankment towards the reverent parapets of Westminster, or east towards London's famous Tower Bridge or the rustic urban maritime landscape of the Tobacco Docks. The city is your oyster, and romance will be all around!
Tandems are available from £40 for 24 hours, or £7 an hour (minimum hire period four hours).
Touring Tandems also available - bookings essential and can be made through our website (londonbicycle.com/hire).