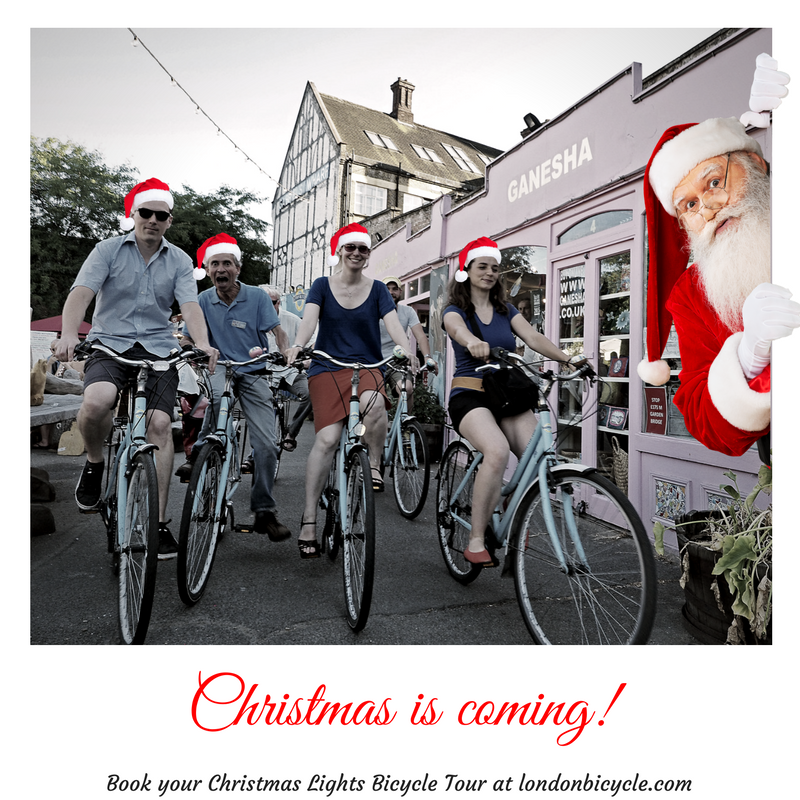 With Halloween over, a newfound chill in the air and a new and slightly unsettling president in the land of the free, we need some cheering up. So it's time to focus on what's really important – coming together, spending time with loved ones, giving generously and of course, eating food. Lots and lots of food. Yes, we're talking about CHRISTMAS!
All of us here at London Bicycle are getting very excited about the fast approaching festive season because it means London will once again be transformed into a magical, sparkling winter wonderland. The central London lights have already been switched on, advent calendars are on sale and soon the Christmas adverts will be gracing our screens. So it's officially time to get festive!
And what better way to do so than with a fun filled festive foray into London's most spectacular light and window displays. Our Christmas Lights Tour is kicking off again on the 18th November and spaces are filling up fast. Highlights include Hyde Park Winter Wonderland, Oxford, Regent and Carnaby St light displays, Hamley's Toy Store, Harrods and Covent Garden.
Last year we were recommended by Londonist, Made in Shoreditch, the Metro newspaper and BBC London Radio! It really is one of the festive London experiences not to miss so what are you waiting for!